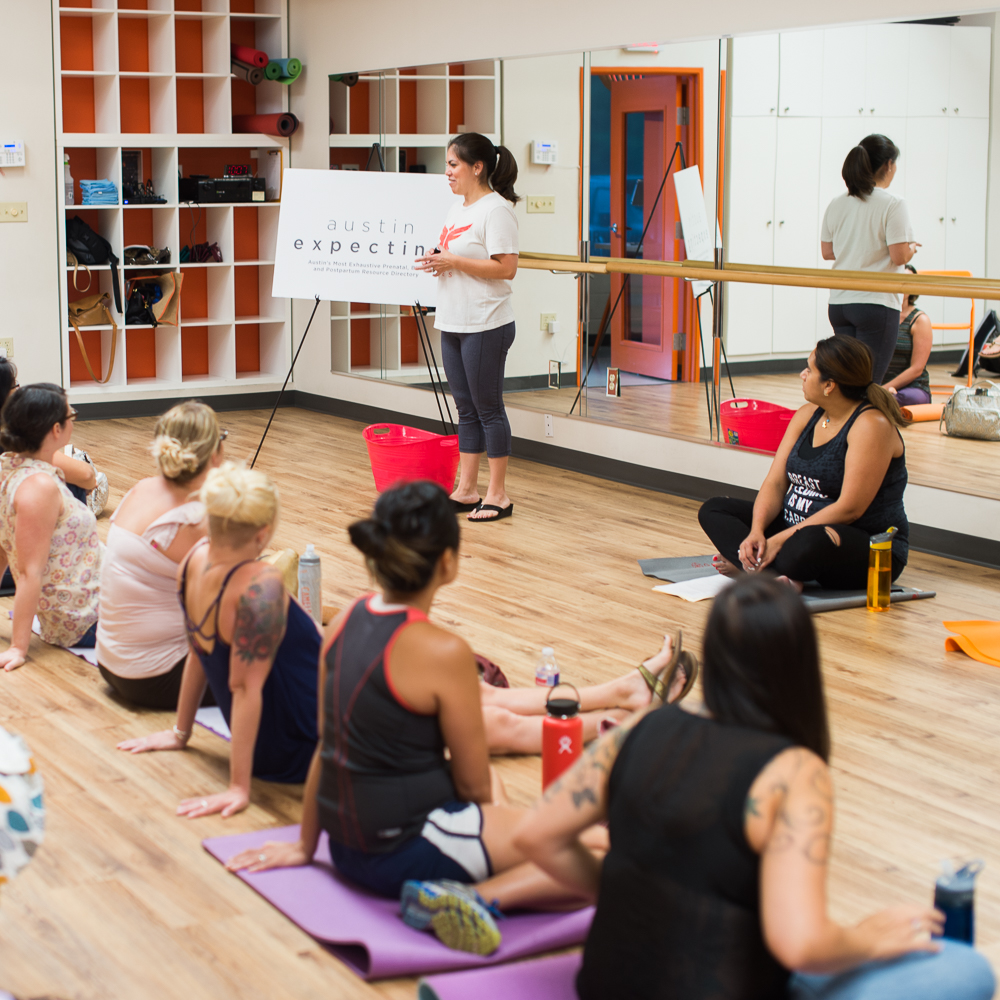 Post Seminar Wrap-Up: Fitness and The Breastfeeding Mom
Thank you and in case you missed it
Austin Expecting is proud to have had the opportunity to participate as the official sponsor of 'Fitness and The Breastfeeding Mom', a seminar created by two wonderfully dedicated women, both Austin mothers, business-owners, and passionate about breastfeeding.
Naya Weber, CLEC, lactation educator and blogger at Lactivist in Louboutins and Rachel Campbell, nationally certified pre- and post-natal fitness trainer and owner of Fit4Mom Sunset Valley, joined forces to bring each of their individual areas of expertise together for a candid discussion on the topic of exercise while breastfeeding.
Thank you to all who joined us at Fuerte Fitness.
#FITBFMOMATX

Thank you to our event sponsors
We want to thank all of our partners who provided raffle prizes for the event. We are particularly grateful to Fuerte Fitness for hosting this seminar in your beautiful space.
Austin Expecting is Austin's most exhaustive prenatal, birth and postpartum resource directory. Find all your pregnancy care and service providers in our comprehensive directory. Stay up to date with all the goings on for expectant moms with our events calendar. Connect with Austin moms and providers by following our blog. The advice and opinions on this website are for informational purposes only. Do not use this information against the advice of your medical practitioner. Always consult your doctor or practitioner for any health-related issues you may be experiencing.