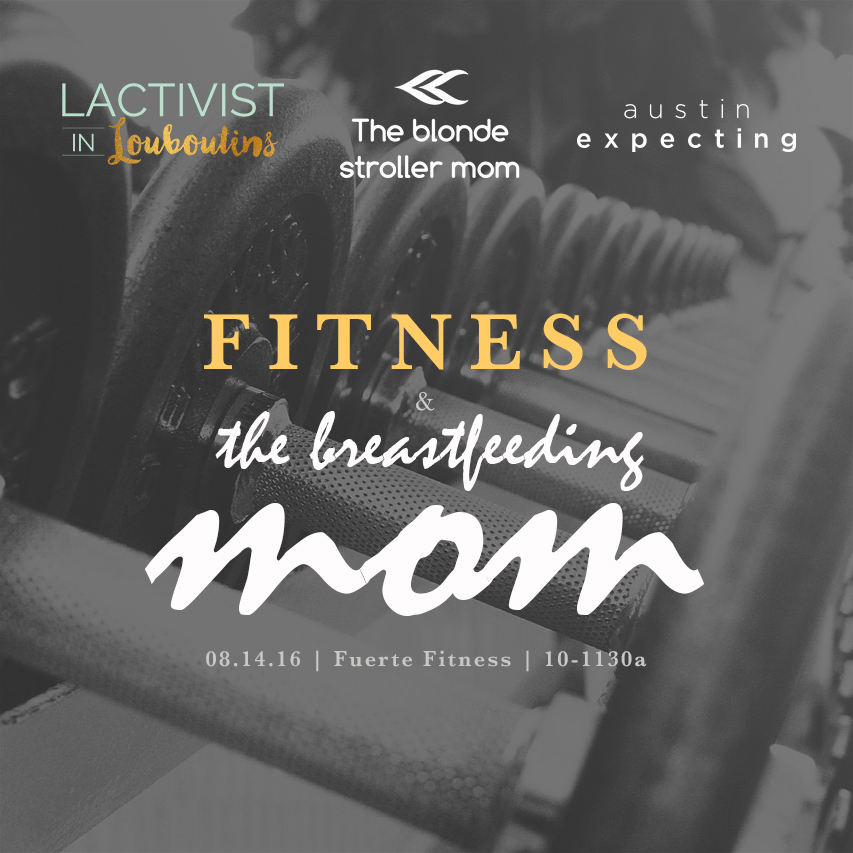 Fitness and the Breastfeeding Mom

Austin Expecting is thrilled to sponsor a truly unique seminar: Fitness & The Breastfeeding Mom
#fitbfmomatx
Join nationally certified pre- and post-natal fitness trainer, Rachel Campbell, and lactation educator and blogger at Lactivist in Louboutins, Naya Weber, CLEC, as they set the record straight on fitness while breastfeeding.
Naya Weber
Rachel Campbell
On the agenda:
Naya Weber, CLEC, will discuss the myths surrounding fitness, weight management and breastfeeding.
Rachel Campbell will share her expertise on easing back into fitness while breastfeeding and sharing tips and tricks on maintaining milk supply.
Plus: Does exercise affect milk supply? Can I build muscle while nursing? Why is it harder to get my booty firm after baby? AND SO MUCH MORE.
When/Where:
Sunday, August 14, 2016
10a – 1130a
Fuerte Fitness: 4631 Airport Blvd. #110a, Austin, TX 78751
Adults only
Follow the official event hashtag: #fitbfmomatx
Tickets:
Austin Expecting is Austin's most exhaustive prenatal, birth and postpartum resource directory. Find all your pregnancy care and service providers in our comprehensive directory. Stay up to date with all the goings on for expectant moms with our events calendar. Connect with Austin moms and providers by following our blog. The advice and opinions on this website are for informational purposes only. Do not use this information against the advice of your medical practitioner. Always consult your doctor or practitioner for any health-related issues you may be experiencing.