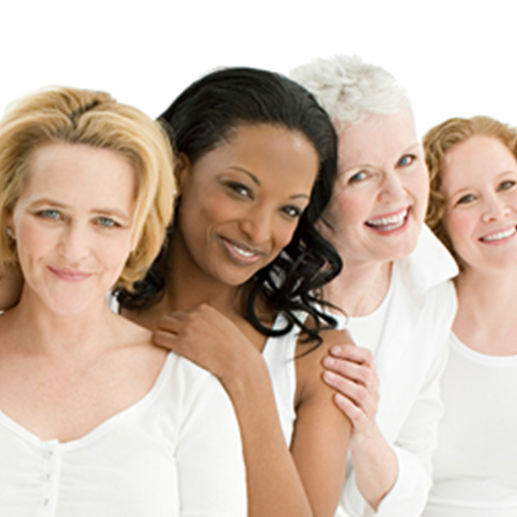 Seton's Ignite Women's Health Program Hosts 'Inspired'
Join Austin Expecting at 'Inspired:' A Wellness for Women event hosted by The Ignite Women's Health Program at Seton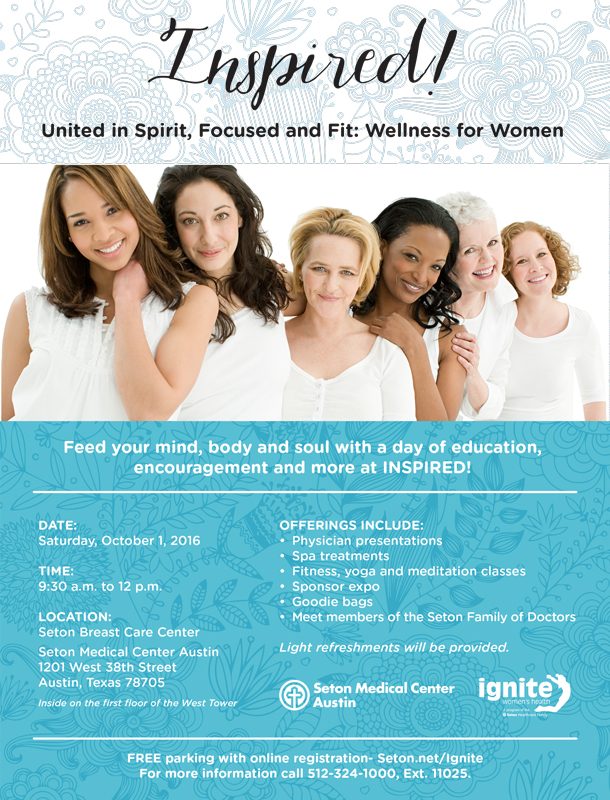 This Saturday, October 1, Ignite Women's Health will host 'Inspired,' a fantastic free event centered on wellness for women offering a day of physician presentations, spa treatments, fitness, yoga, and meditation classes, and a sponsor expo with Seton's partners.
Austin Expecting is thrilled to be invited to participate in this event, and we invite you all to grab your girlfriends, and join us to feed your mind, body and soul with a day of education, encouragement and more at 'Inspired.'
Refreshments will be provided.
When/Where:
Saturday, October 1, 2016 | 930a-noon
Seton Medical Center Austin
Breast Care Center
Free Parking with Online Registration
Activities Include:
Spa Treatments
Goodie Bags
Sponsor Expo
Physician Presentations
Fitness, Yoga and Meditation Classes
Meet and Greet with Members of the Seton Family of Doctors
Physician Presentations:
930a | Dr. Adam Weinfeld, Plastic Surgery: Breast Reconstruction and Beyond
10a | Dr. Caitlin Giesler, The Heart of a Women's Health
10a | Seton Behavioral Health, Mindfulness and Stress Reduction
1030a | Dr. Debra Patt, Breast Cancer Screening and Prevention
1030a | Seton Cove, Guided Meditation
11a | Frances Diep, RD, Smart Eating for Women
1130a | CorePower Yoga / Chair Yoga Class
Tickets:
Get your tickets here: www.seton.net/ignite
Austin Expecting is Austin's most exhaustive prenatal, birth and postpartum resource directory. Find all your pregnancy care and service providers in our comprehensive directory. Stay up to date with all the goings on for expectant moms with our events calendar. Connect with other Austin moms and providers by following our blog.