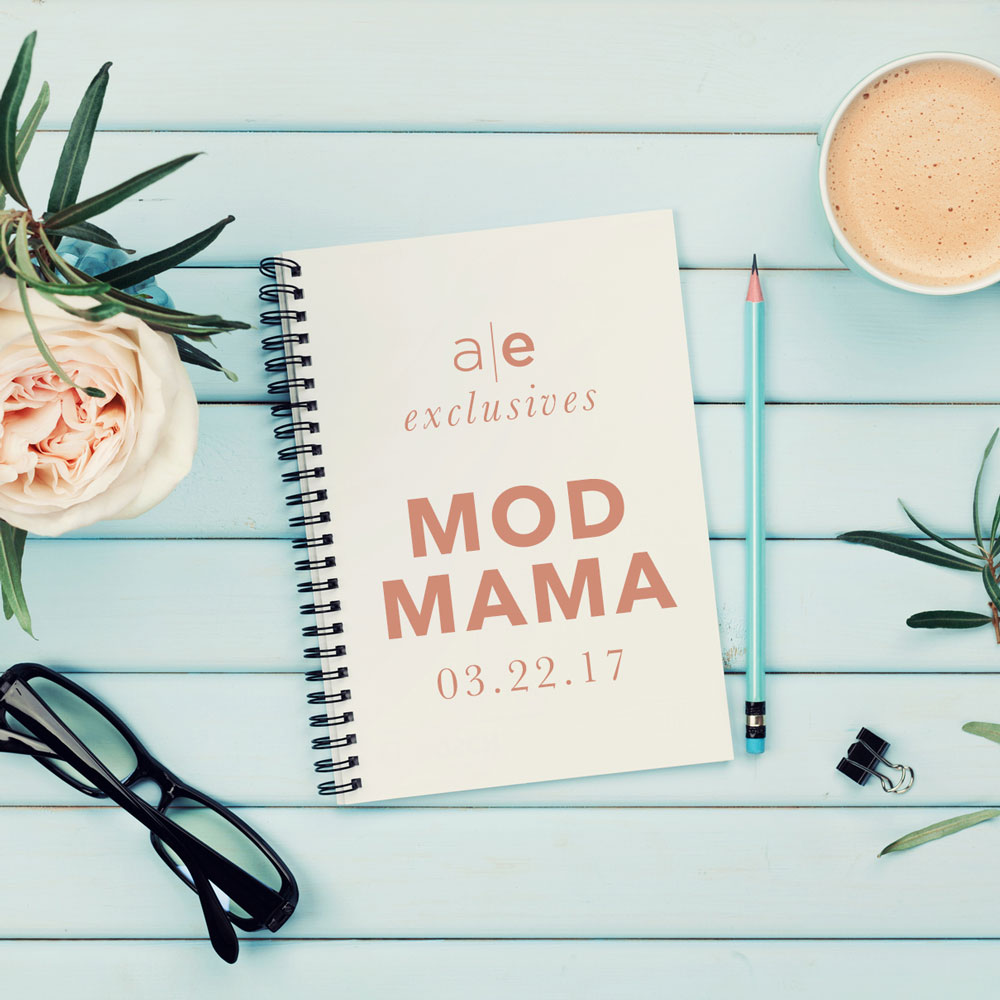 MOD MAMA Wrap-Up: The First Austin Expecting Exclusive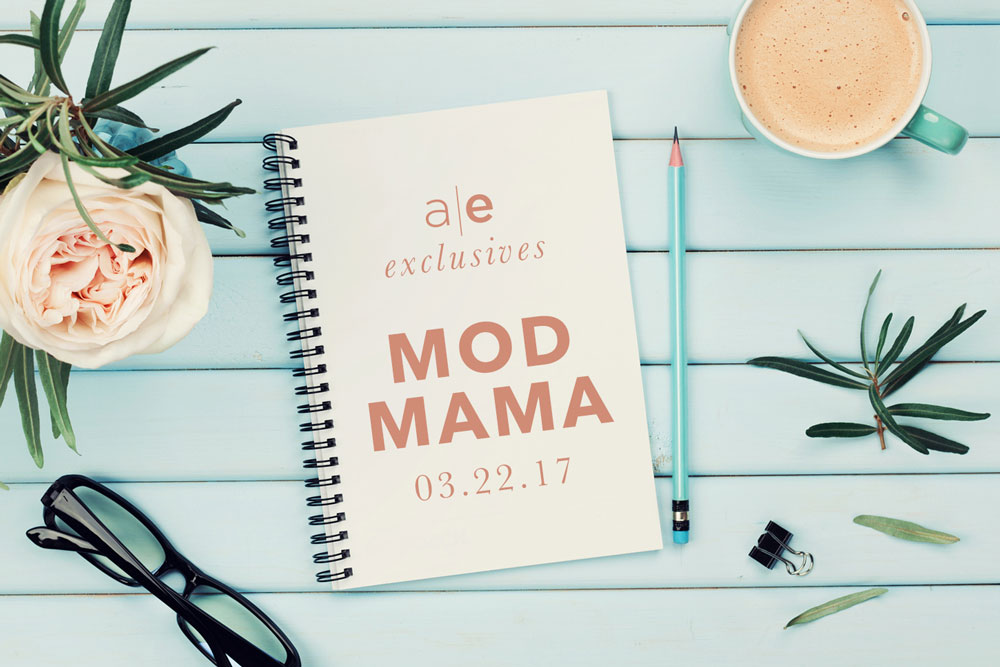 On March 22, 2017, we invited Austin's mothers-to-be to join us for a cozy evening at the central Austin newborn and maternity photography studio of Jennifer Najvar for a very special Austin Expecting Exclusive: MOD MAMA
Celebrating pregnancy like a modern Austin mama
Austin is a wonderful place to be pregnant with amazing resources for every new mom. Here at Austin Expecting, it's our mission to connect Austin's expecting families with the wide array of pregnancy, birth and baby professionals serving the greater Austin area. And this is why we have created a series of Austin Expecting Exclusives — beginning with the very first, MOD MAMA — where we welcomed moms for a cozy info night in the company of a few other Austin moms-to-be to get the inside scoop from the birth pros about the extra special ways you can celebrate your pregnancy and find out about some seriously swoon-worthy ways to make your journey to motherhood extra special.
To our first group of Mod Mamas, we hope you learned a thing or two about pregnancy and birth from each of our lovely speakers, and enjoyed your Mod Mama swag and surprise discount code for some of the very special services available for you during and after your pregnancy.
For moms who missed it, not to worry…
We're already working on our next Austin Expecting Exclusive. Follow Austin Expecting on Facebook, Instagram, Twitter and Pinterest, and sign up for our newsletter for details about the next event delivered straight to your inbox.
And don't forget to follow the buzz on all your social channels:
#aemodmama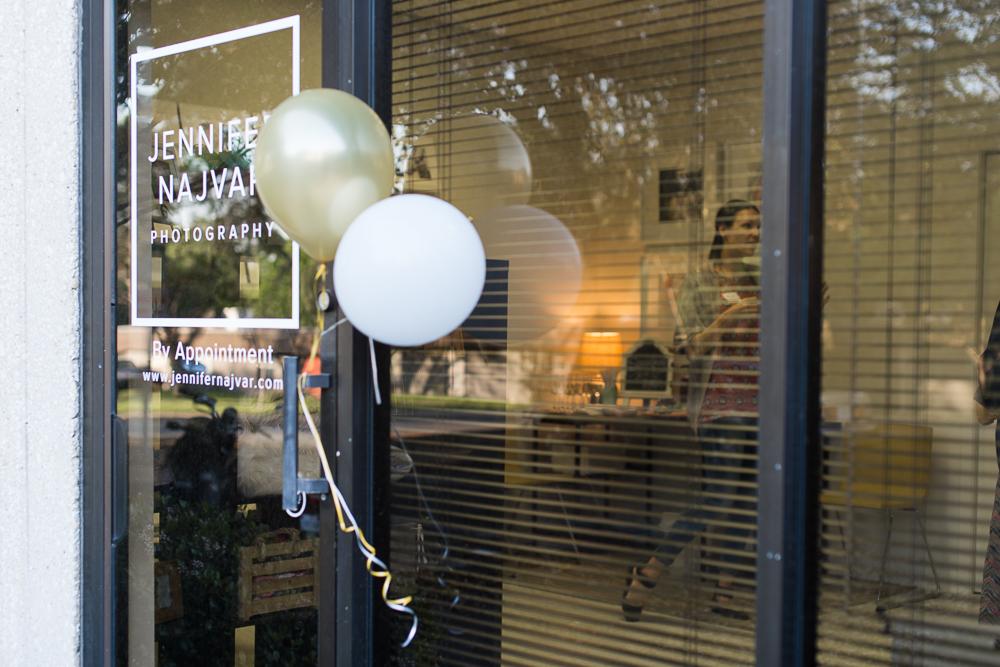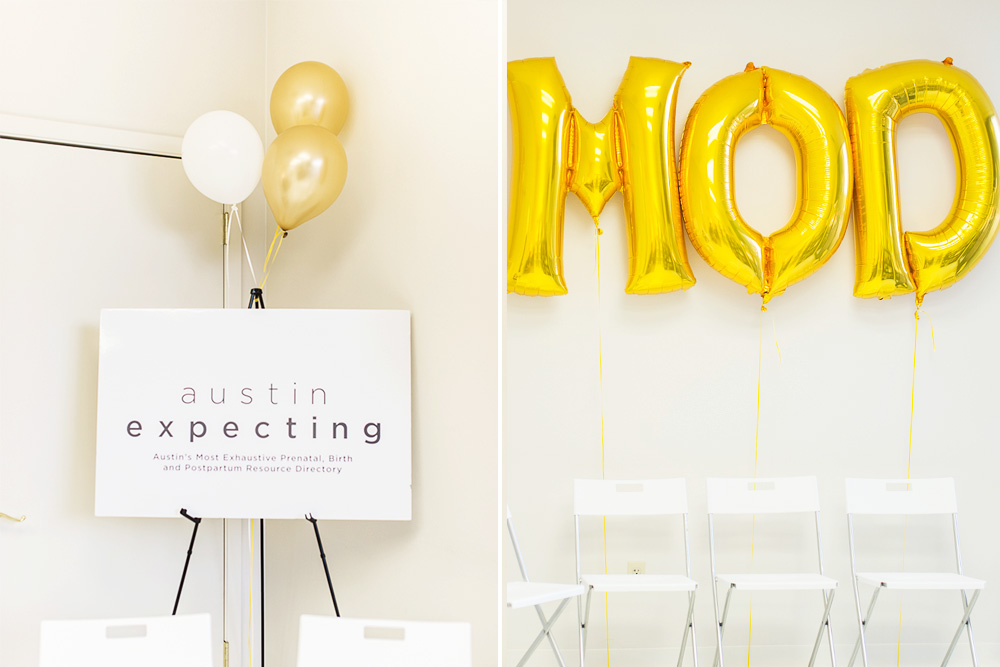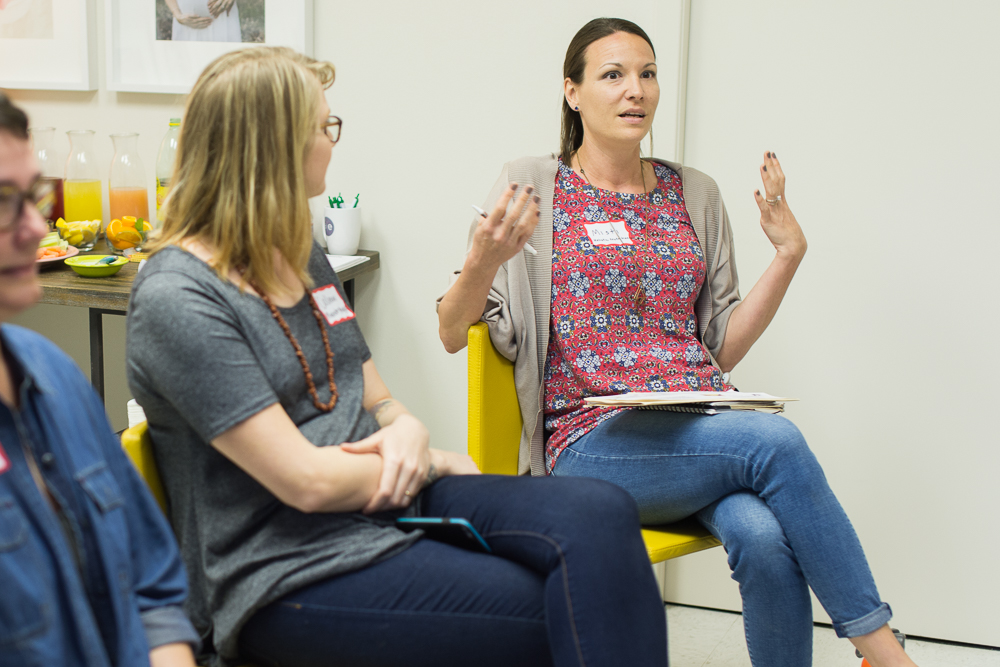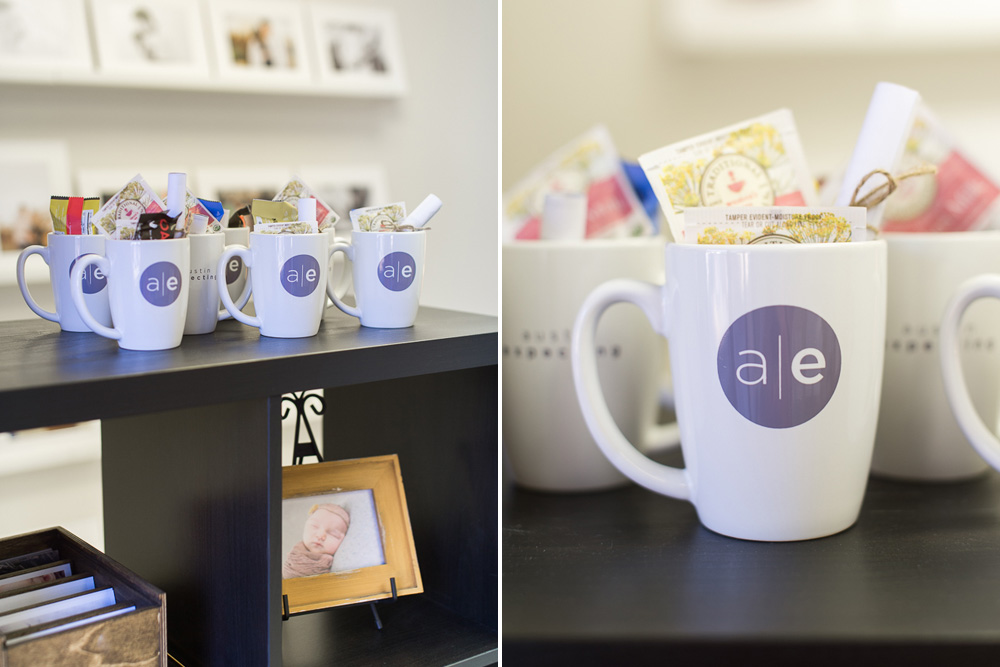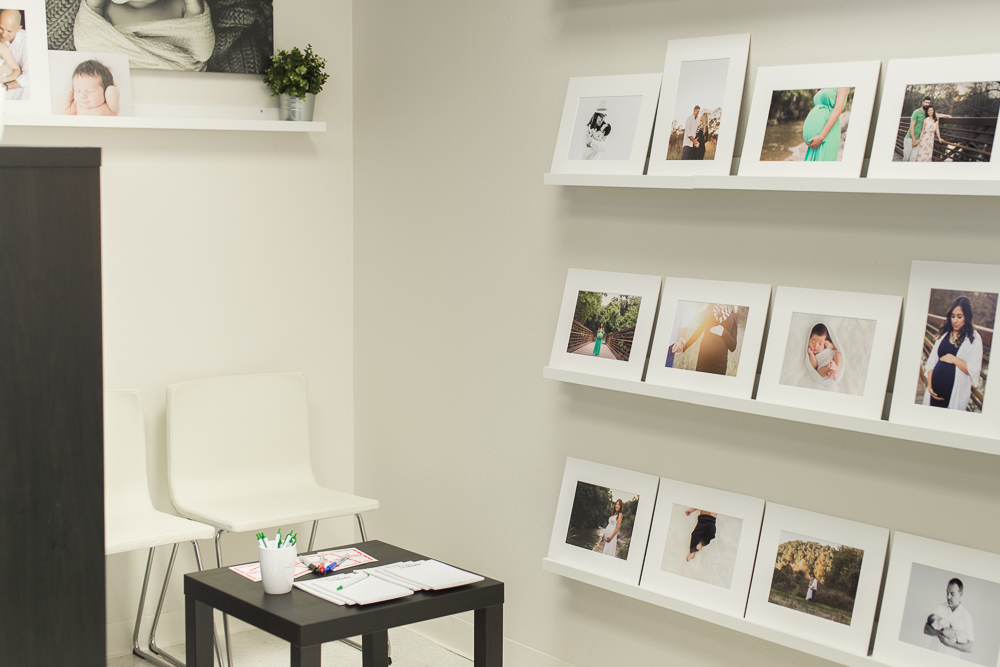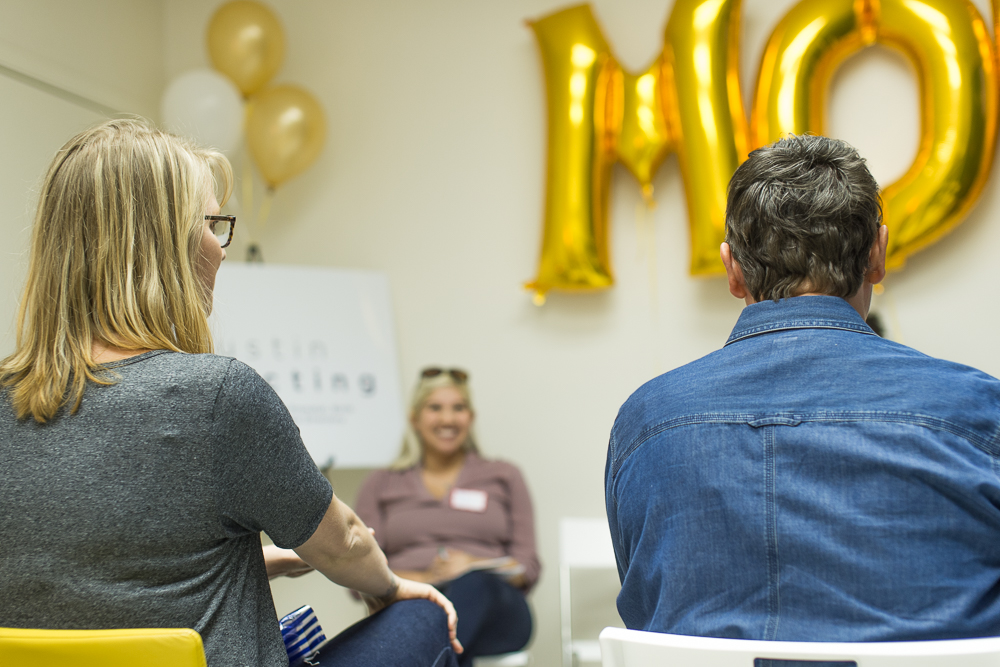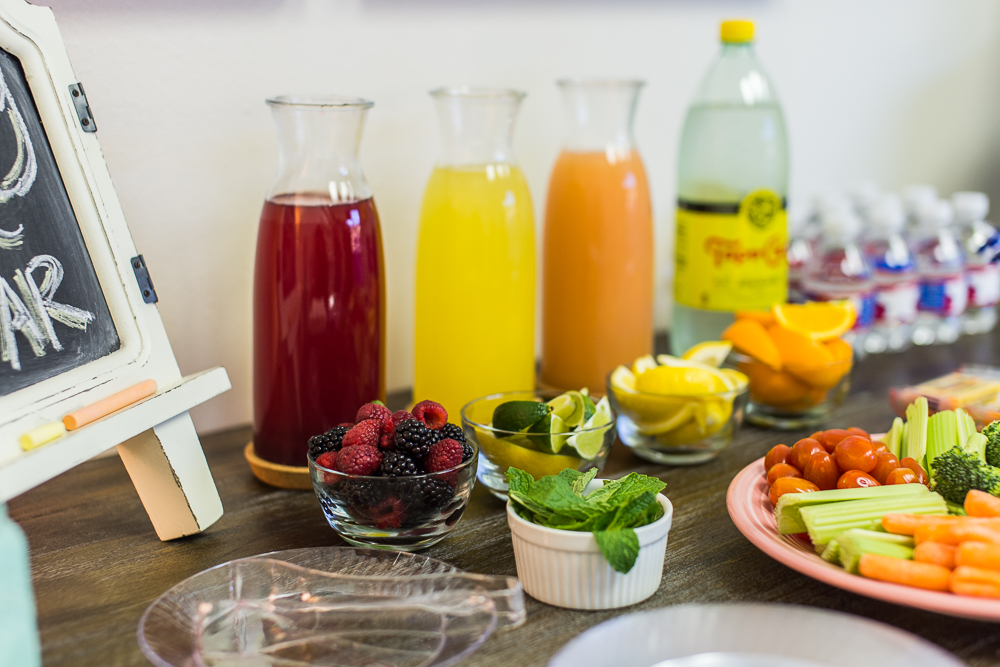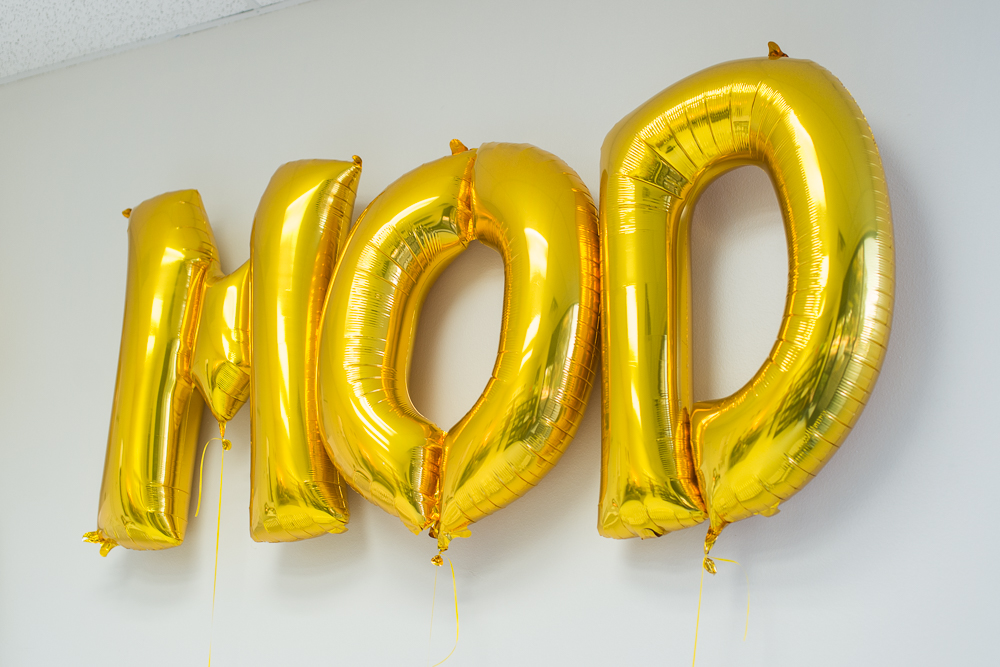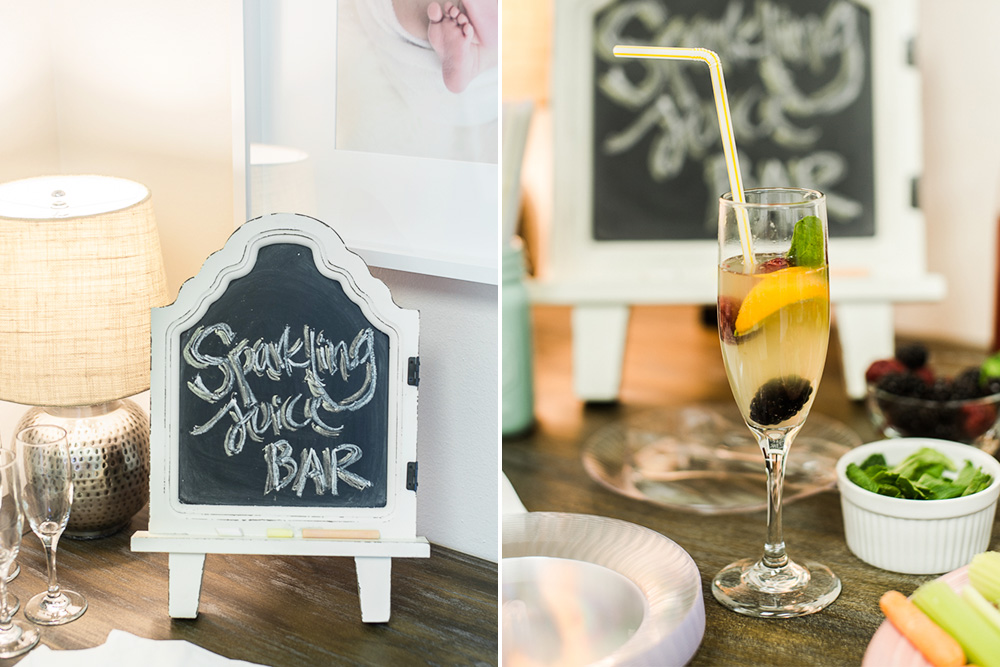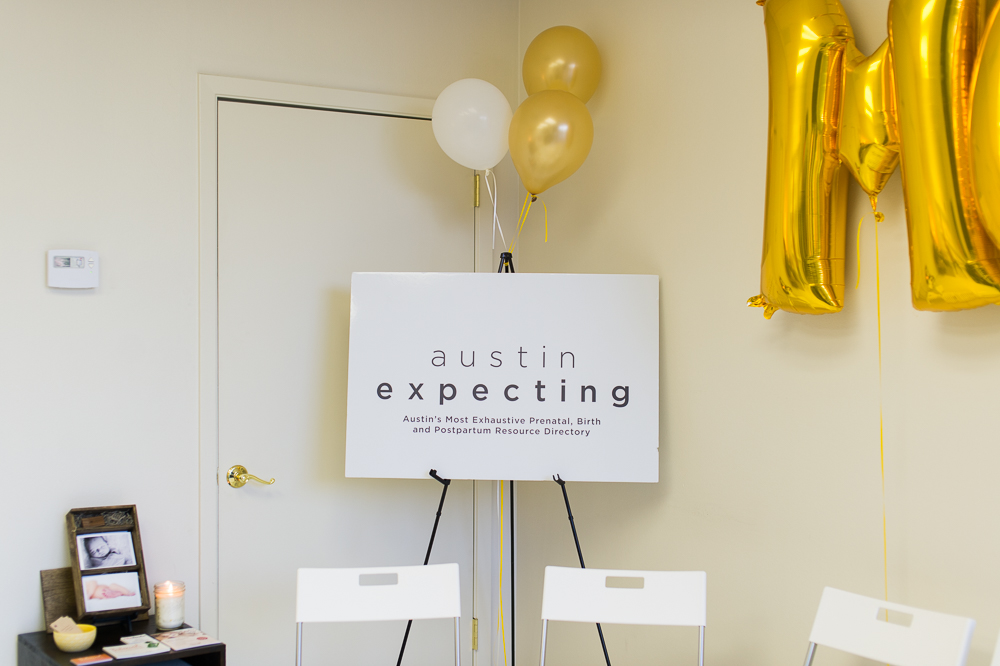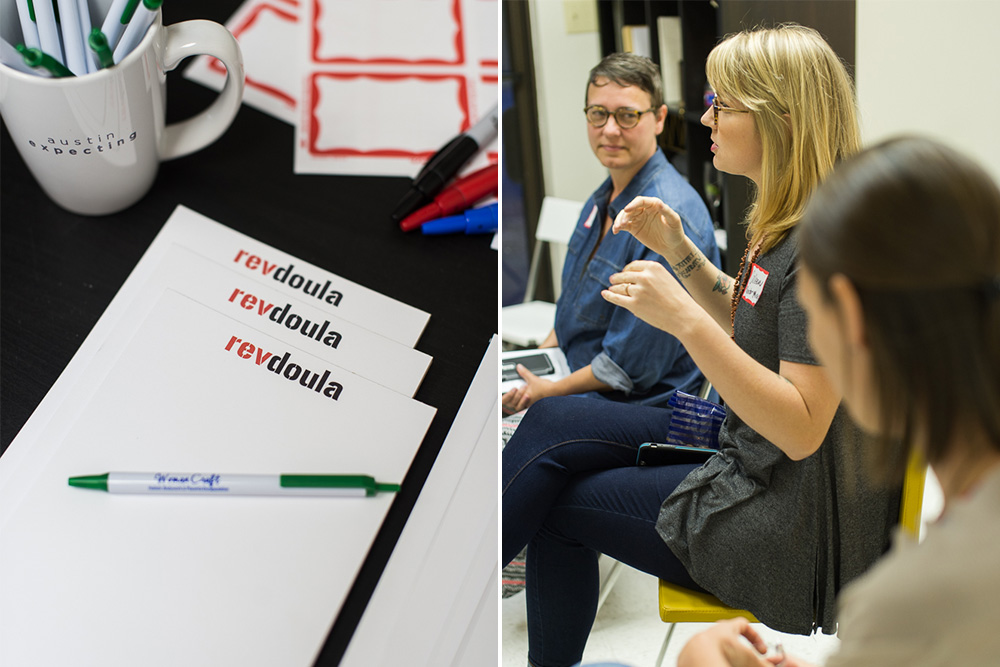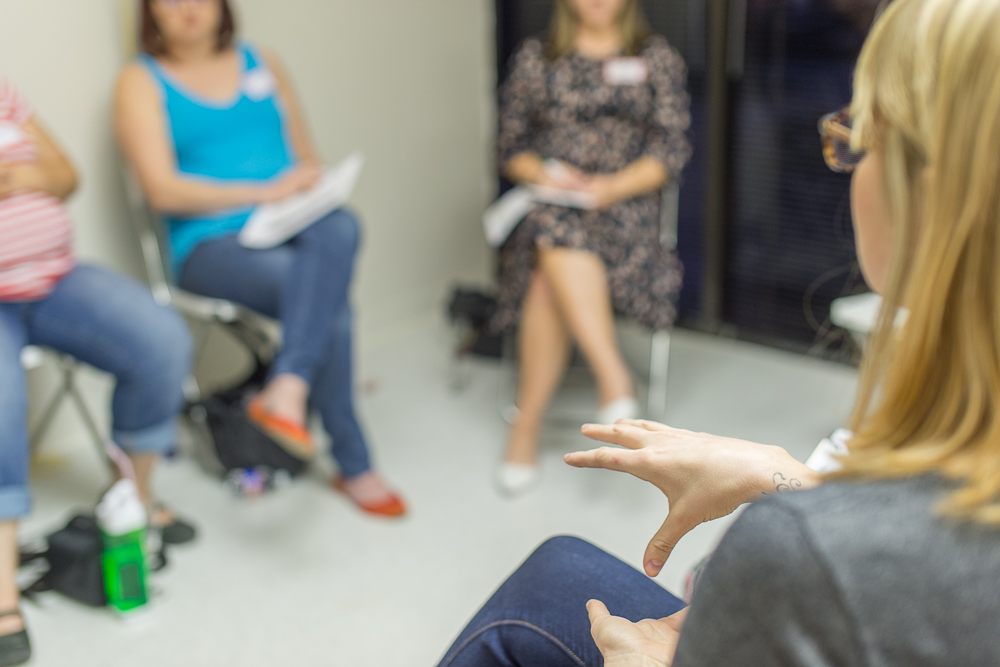 Connecting Austin's expecting to local providers
Our Mod Mama attendees got up close and personal with four Austin experts in doula care, nutrition, newborn and maternity photography, and placenta encapsulation.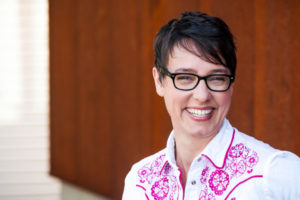 Stephanie Spitzer-Hanks, revdoula
Stephanie Spitzer-Hanks is a Certified Birth & Postpartum Doula, Lactation Counselor, Childbirth Educator and an Evidence Based Birth® Instructor. She is the owner of revdoula, the mother of two, and a self-confessed birth geek. To help prepare for Birth and Baby, Stephanie shared her top five tips for a smoother birth and start to breastfeeding. As an experienced doula who has supported many, many women in giving birth, she's got the inside scoop on what is worth investing your time and money in.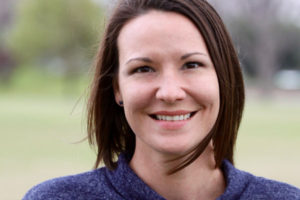 Misti Buie, Balanced Foodies
Misti Buie, holistic nutritionist and owner of Balanced Foodies, specializes in nutrition for pregnancy through the postpartum period and beyond. She is passionate about helping expecting moms revitalize their health and wellness by reshaping eating habits. Misti walks us through some nutritional secrets to help combat morning sickness, provide healthy snack ideas through your pregnancy, and shares her favorite meal-planning tips to sustain the family after baby arrives.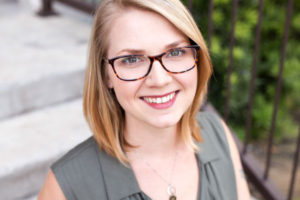 Colleen Mikeska, Woman Craft Austin
After working as a birth doula for many years, Colleen now focuses on helping pregnant people feel comfortable and supported through all of pregnancy and the postpartum period with holistic bodywork and placenta encapsulation. She is a strong advocate for self-care and knows that a comfortable, well-cared for mom is able to be a happier, more present parent. Colleen specializes in pre- and post-natal massage and can answer all your questions about the benefits and safety of bodywork through each trimester. And, in case your'e curious about encapsulation (maybe a little weirded out), she shares why so many women are making placenta encapsulation part of their postpartum recovery plan!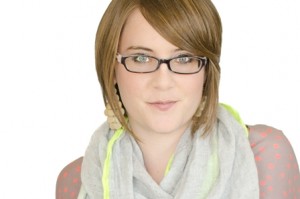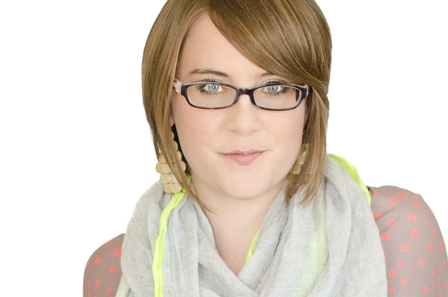 Jennifer Najvar, Jennifer Najvar Photography
Jennifer Najvar owns a boutique portrait studio specializing in fine art newborn portraits and sunset maternity photography in Austin, Texas. She is also the founder/owner of Austin Expecting — Austin's most exhaustive pregnancy resource. Portraits of your newborn are a wonderful gift, for yourself, your family and particularly for your children. But it's not just about the baby. Your pregnancy provides a beautiful and fleeting opportunity to document your journey to motherhood. At Mod Mama, Jennifer shares everything you need to know about planning the perfect photoshoot for both maternity and newborn.
Find out more about their services for pregnancy, birth and baby by visiting:
Austin Expecting is Austin's most exhaustive prenatal, birth and postpartum resource directory. Find all your pregnancy care and service providers in our comprehensive directory. Stay up to date with all the goings on for expectant moms with our events calendar. Connect with Austin moms and providers by following our blog. The advice and opinions on this website are for informational purposes only. Do not use this information against the advice of your medical practitioner. Always consult your doctor or practitioner for any health-related issues you may be experiencing.