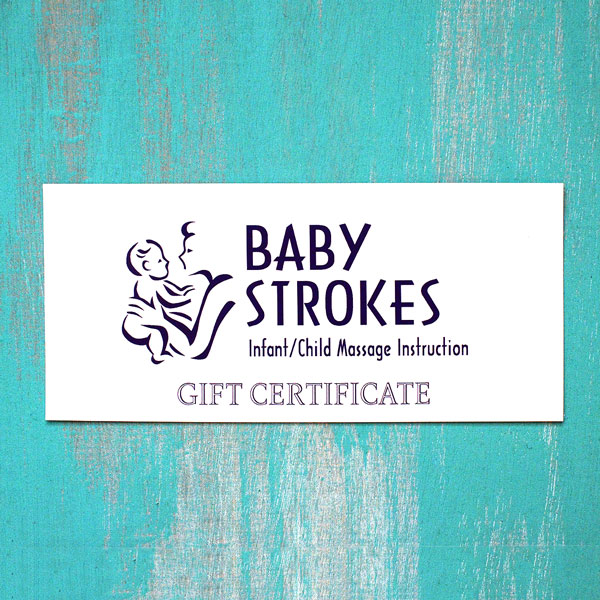 Giveaway: Infant Massage Instruction Class
Baby Strokes co-hosts our year-end Giveaway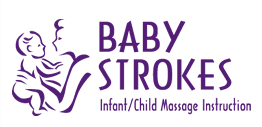 Melanie Wattles, RN-BC, CIMI2, owner of Baby Strokes Infant / Child Massage Instruction, teaches parents-to-be and new parents about the many benefits of infant massage. Through infant massage instruction, Melanie educates parents and caregivers on the importance and value of touch in the early stages of life and teaches techniques to enable them to provide positive touch and nurturing throughout their child's life. Classes cover the benefits of infant massage, infant states and cues, and massage oils with programs designed for babies ages 0-6 weeks or six weeks and older. Massage for colic, gas and teething pains are all reviewed. Classes are offered both as private sessions or in a group setting. Baby shower classes and gift certificates are available.
One Family Will Win
One family will win a Baby Strokes gift certificate redeemable for:
(1) 90-Minute Infant Massage Instruction Class ($120 Value)
Private class to be held in your own home
Mom and baby will attend along with any other invited caregivers
Class may take place before or after baby arrives
Learn to quiet your fussy baby with patience and love through the power of infant massage. Discover simple techniques to help reduce your baby's discomfort from teething, colic and gas, nasal congestion and stress. Better understand the infant cues your baby uses to communicate his/her needs. Experience the many benefits of providing massage to your baby.

Enter on Facebook:
 Follow BOTH 

Austin Expecting

and Baby Strokes on Facebook.
Leave a comment on the Austin Expecting Facebook Giveaway post tagging at least one friend.
For extra entries, head over to Instagram to follow Austin Expecting (@austinexpecting) and tag one friend per line (Enter as many times as you want!)
Contest dates:
Contest closes Wednesday, 1/4/17, at midnight. Winner will be announced on Facebook, Twitter and Instagram Thursday, 1/5/17.
Certified Infant Massage Instructor (CIMI2) and Certified Pediatric Massage Therapist (CPMT), Melanie Wattles, RN, is the founder and owner of Baby Strokes Infant / Child Massage Instruction in Austin, Texas. For more information, visit:
Melanie Wattles, RN-BC, CIMI2
Austin, TX
512-703-0635
babystrokes@gmail.com
Facebook: @babystrokes1
Austin Expecting is Austin's most exhaustive prenatal, birth and postpartum resource directory. Find all your pregnancy care and service providers in our comprehensive directory. Stay up to date with all the goings on for expectant moms with our events calendar. Connect with Austin moms and providers by following our blog. The advice and opinions on this website are for informational purposes only. Do not use this information against the advice of your medical practitioner. Always consult your doctor or practitioner for any health-related issues you may be experiencing.