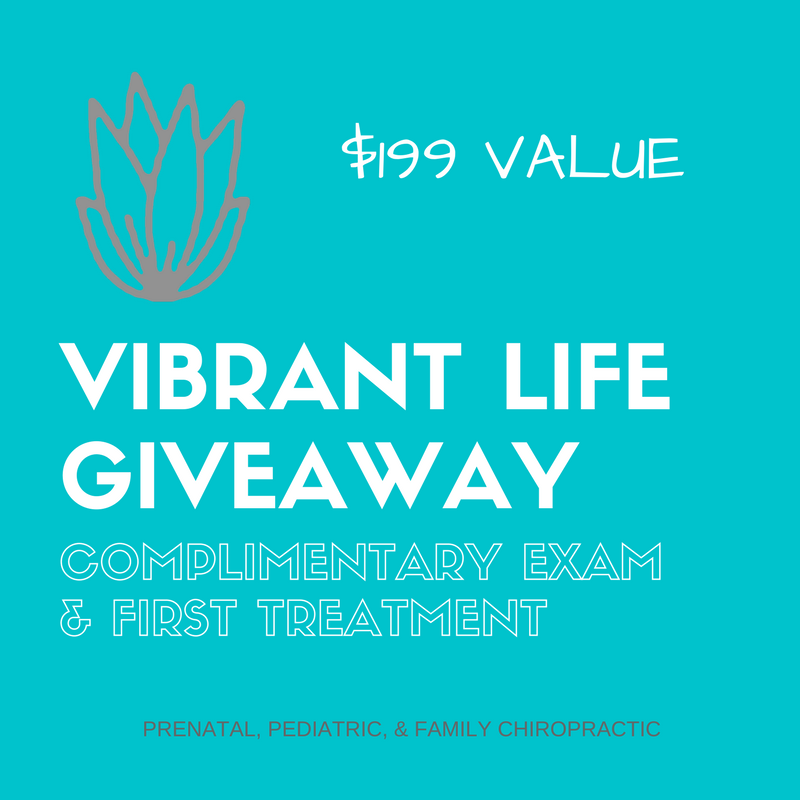 Enter to Win: Vibrant Life Chiropractic
Comprehensive Chiropractic Care for Pediatric, Pregnancy and Wellness
At Vibrant Life Chiropractic & Coaching, we take a unique approach to your healthcare. Our sole focus is to help you and your little one flourish. We do this by integrating Positive Psychology concepts into every aspect of your experience at our office. From filling out your intake paperwork to receiving your Chiropractic adjustment, we want to make sure you are thriving at each step of the process. Our services include pediatric, pregnancy and wellness chiropractic care.

Pediatric Chiropractic Care
Regular chiropractic care for children is often recommended to optimize health and promote optimal functioning in a child. It has been shown to help improve chronic ear infections, headaches, bedwetting, brain function and emotional health, scoliosis, asthma, allergies, colic, frequent colds and seizure disorders.
Pregnancy Chiropractic Care
Regular chiropractic care during pregnancy can help you have a more comfortable pregnancy and delivery and has many benefits including a more comfortable pregnancy and delivery, a 50% reduced need for pain medication, a 24-36% faster than average labor time, relief of back pain, significantly less likelihood of back labor, Significantly reduced utilization of epidurals, forceps, vacuum extraction, episiotomies, and Cesarean sections, and balanced biomechanics relieving intrauterine constraint on the baby, allowing optimal development and proper positioning of the baby in utero.
Wellness Chiropractic Care
Research has shown chiropractic care to be beneficial for increasing immune system functioning, increasing range of motion, improved posture, decreasing spinal degeneration, decreasing pain, and overall improved bodily functions.
One Family Will Win:
Vibrant Life Chiropractic & Coaching is excited to offer one family:
 A Comprehensive Chiropractic Exam and First Treatment
$199 Value
May be Used for Adults including expecting women at any stage during pregnancy or children from birth to 18 years of age
Must be Redeemed by 2/30/2017
Enter to Win:
Contest closes Wednesday, 2/1/17, at midnight. One entry per person. The winner will be announced on social media and notified by email on Thursday, 2/2/17.
Dr. Katherine Melot is a Board Certified Doctor of Chiropractic and is passionate about helping women and their families achieve optimum mind & body health. She has extensive training in prenatal and pediatric care, including Webster Technique certification, and is a professional member of the International Chiropractic Pediatric Association. Dr. Melot believes in the self-healing, self-regulating capacity of each individual and supports you in expressing 100% of your optimum potential. With her education in both Chiropractic and Positive Psychology Coaching Dr. Melot is uniquely equipped to help the families in her community achieve happier mindsets and healthier lifestyles. For more information, visit: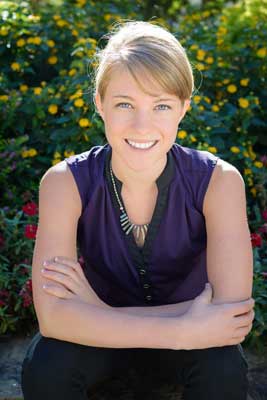 Katherine Melot, D.C.
Vibrant Life Chiropractic & Coaching
105 Westhaven Drive
Austin, TX 78746
512-222-4222
katherine@vibrantlifecc.com
Facebook: @vibrantlifecc
Instagram: @vibrantlifecc
Austin Expecting is Austin's most exhaustive prenatal, birth and postpartum resource directory. Find all your pregnancy care and service providers in our comprehensive directory. Stay up to date with all the goings on for expectant moms with our events calendar. Connect with Austin moms and providers by following our blog. The advice and opinions on this website are for informational purposes only. Do not use this information against the advice of your medical practitioner. Always consult your doctor or practitioner for any health-related issues you may be experiencing.