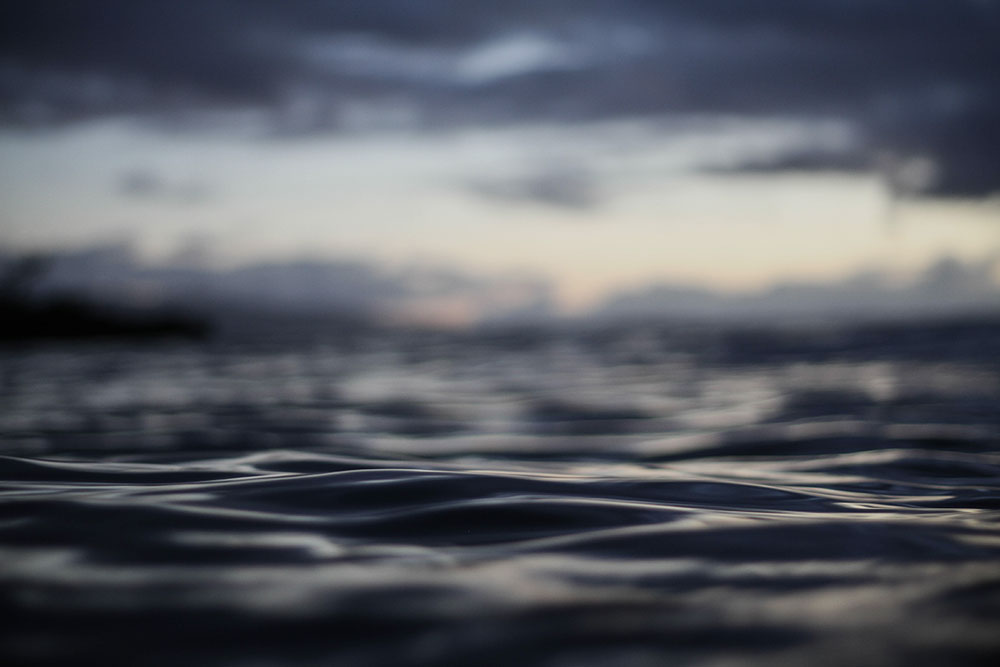 Diary of a Midwife: When Families Face Miscarriage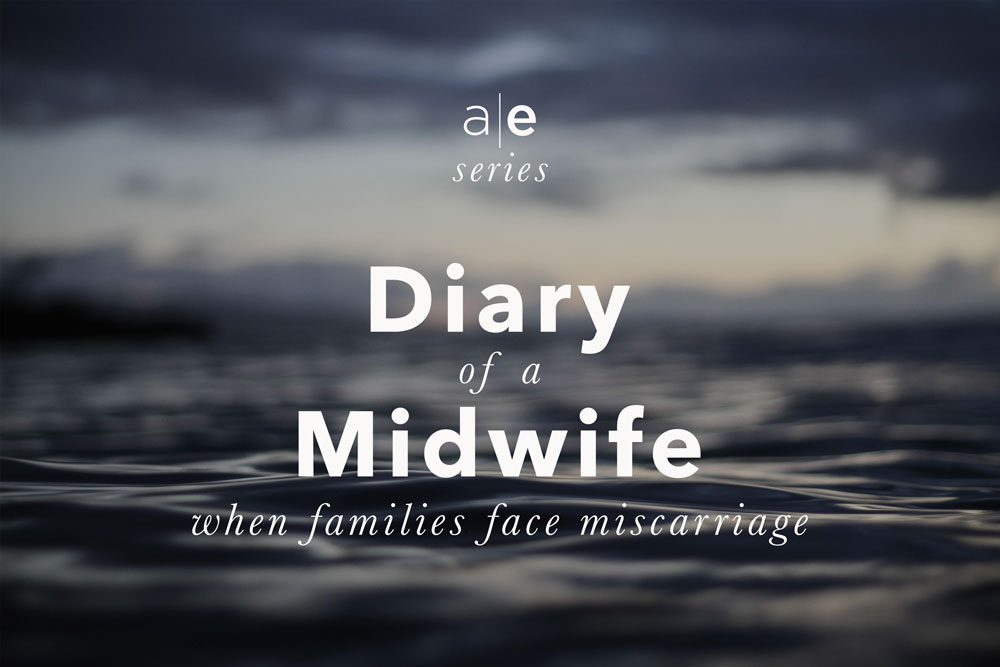 An Austin Expecting Series: Diary of a Midwife
Midwives offer care through pregnancy, childbirth and postpartum, including the option to birth at home or in a birth center. For many of us though, the practice of midwifery remains somewhat of a mystery. In this installment of the Austin Expecting series 'Diary of a Midwife,' Austin area midwife, Heather Hilton talks to us about the reality of families facing a miscarriage.

In the best of times
Witnessing new life is astounding. I still have a hard time holding back the tears. And often, I just let it go and sob. I see mothers work so hard, harder than ever before or after, and everyone in the room is working with them. We breathe and moan, and even push with them, and when their baby is finally on their chest, all sticky and goopy and perfect, the release is something otherworldly.
And in other times
Sometimes it doesn't work that way. Sometimes two lines turn back to one line and the hope and the prospect of a beautiful life comes to an end before even the tiniest flutters of movement.  And I cry on those days too.
The first time I had to tell a mother she was losing her baby was easily one of the most difficult moments of my life. I felt certain the difficulty would ease over time. It is said that somewhere around 20% of known pregnancies will end in miscarriage (that is, a loss prior to 20 weeks gestation). Those are only the known pregnancies. There are estimations that 75% of conceptions fail to implant in the uterus. So, it's just a matter of statistics. Not meant to be. Try again. But, it still feels terrible every single time.
Usually the scenario goes something like this….
Mom/Dad calls or texts to report that mom is either experiencing mild cramping, or she's having some light spotting. My first question is always, "Have you had sex in the last 24 hours?" Please say yes, please say yes, please say yes. They say no. After this, I ask a series of questions aimed at finding some reason, anything, to explain what's happening other than a likely miscarriage. Often a clear reason can be found….maybe it's simply round ligament pain, or too much spicy food. But far too often for my liking, it sounds like their dreams of baby bumps, blue booties, and pink ruffles are coming to an end before they've even really begun.
There are a couple of options once we reach the point of considering miscarriage as a possible scenario. First, we can run some blood work and do what's called a "serial Hcg test." Basically, the amount of Hcg (the same hormone those little pee-on-a-stick tests look for) is measured from the mother's blood.  If we run the test STAT, we can have results by the afternoon. However, if a mother hasn't started "completing her miscarriage" (through cramping and bleeding), then she will likely still have pregnant levels of Hcg in her blood.  That's where the 'serial' part of serial Hcg comes in. Viability of the pregnancy can be determined by checking the Hcg again a few days later. In early pregnancy, the Hcg levels rise very quickly, doubling and even tripling every few days.  If we check a mother's Hcg today and then again in a few days and it hasn't risen….or worse, it has fallen….then we can begin to prepare her for the inevitability of a loss. That's how we say it. We call it a 'loss.' It feels like a very trivial thing to say, almost like, 'you win some, you lose some!' But, what's the best way to say the most difficult thing?
But I digress….the other option for determining if a pregnancy is ending is an ultrasound.  However, I prefer not to rely on this method alone.  Ultrasounds can be wrong, blood tests are not.  Honestly, though, if I were possibly losing my own baby, I would definitely want an ultrasound.  Seeing that little beating heart is quite a reassurance when you're standing on shaky ground.  The other side of that coin is that sometimes ultrasound shows a baby that's at an earlier gestational age than you expected, which can either mean that you conceived at a different time than you thought, or it can mean that this baby has stopped growing, due to any number of the million tiny things that could go awry when we are literally building a human being, from scratch, inside our bodies.
So let's say we've done the blood test, and the ultrasound, and I've delivered the earth shattering….wait, scratch that….time stopping news.  Yes, that's what it feels like.  Time stands still.  All of the air is sucked out of the room and I just stand there with no idea what to say, but with the wisdom to know that it will never be enough.  Usually I stammer out an "I'm so sorry" before she starts to weep. "Ok, tell me what I should expect," she whispers. Deep breath…this part is hard.
As a midwife, I feel deeply for my families. We don't have a sterile clinical relationship. Many of my clients have been to my home, and I count a good number of them as close friends. When they experience a miscarriage, I grieve along with them…
Before I knew better, I was taught that a woman undergoing a miscarriage feels like she's having a bad menstrual period.  I've heard other providers say it, and they probably believe it as surely as I did.  However, I have been corrected by my clients and as I have no personal miscarriage experience, I will share their collective thoughts with you.  It feels like labor. The cramps start out weak and build in intensity. Waves of grief and sadness wash over them. The bleeding starts light, then slowly becomes heavier until they are faced with the inevitable reality that their baby has been lost and is being expelled from their body, and they have no more control over this than they do over whether that baby would have had brown hair or red hair.  Eventually, the baby passes…which sometimes looks like a tiny baby and sometimes looks like a bloody mass. I've been texted and/or emailed all manner of "products of conception" (another stupid medical term we should stop using) and even though they all look uniquely different….they're all someone's lost baby. All representations of a parent's aspirations and hope for a spark of life that has ceased.
Following a miscarriage,  I feel it wise to check Hcg again to ensure that it drops back to zero.  I also feel it wise to offer care for how the mom feels. It's not typically something she just moves past, losing a baby. The absolute worst thing, I've learned the hard way, is to just move on like it didn't happen. Her heartbreak needs to be acknowledged and respected.  Her family's heartbreak needs to be acknowledged and respected.  Something has been broken in a way that can't be fixed.  It's ok for it to feel bad. There is no silver lining to be had.
As a midwife, I feel deeply for my families.  We don't have a sterile clinical relationship. Many of my clients have been to my home, and I count a good number of them as close friends.  When they experience a miscarriage, I grieve along with them (on my own time, of course).  I always pray for healing, and for a healthy next pregnancy, if their desire is to try again.  I understand the families that decide they don't want to tempt fate again and have no interest in pursuing another pregnancy after a loss. However, most of the clients I've experienced loss with eventually decide to give it another go. And when they walk in my door in a few months, happily puking every morning with sore boobs and all the strong pregnancy symptoms…I'll cry with them then, too.
READ NEXT: "DIARY OF A MIDWIFE: WHENEVER NATURE COMES CALLING"
Heather Hilton has been attending births since 2001 and became a Licensed Midwife in 2007.  In 2011, she opened Central Texas Birth Center in Georgetown, Texas, where she also works as a staff midwife. In addition, Heather has served as an instructor for the Association of Texas Midwives Midwifery Training Program since 2014.  Heather has six children, three dogs, and a very patient husband. For more information, visit: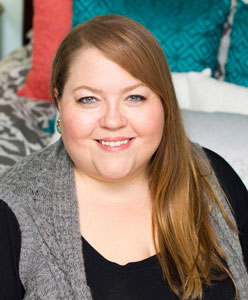 Heather Hilton, Owner & Licensed Midwife
Central Texas Birth Center
101 West Cooperative Way, Ste. 105
Georgetown, TX 78626
512-763-7569
Facebook: @texasbirthcenter
Twitter: @txbirthcenter
Instagram: @centraltexasbirthcenter
Austin Expecting is Austin's most exhaustive prenatal, birth and postpartum resource directory. Find all your pregnancy care and service providers in our comprehensive directory. Stay up to date with all the goings on for expectant moms with our events calendar. Connect with Austin moms and providers by following our blog. The advice and opinions on this website are for informational purposes only. Do not use this information against the advice of your medical practitioner. Always consult your doctor or practitioner for any health-related issues you may be experiencing.