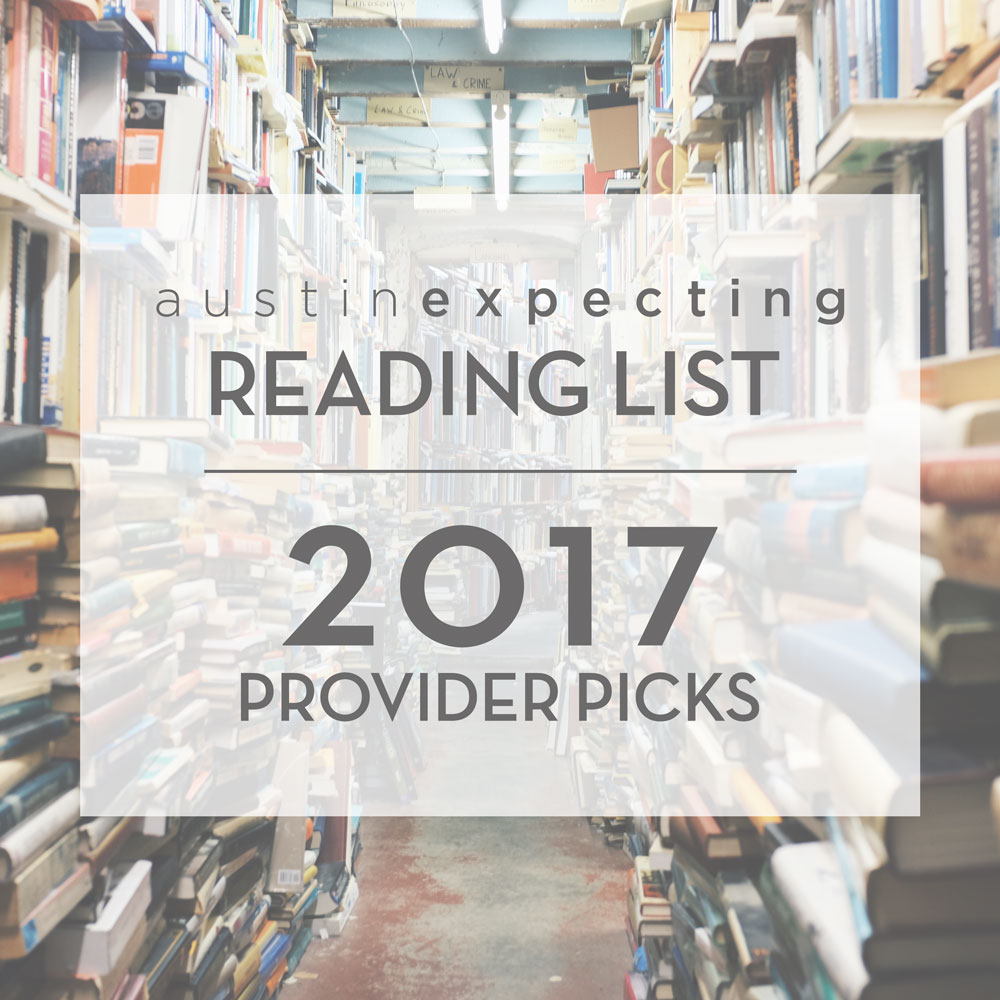 Austin Expecting Reading List: 2017 Provider Picks
Austin's pregnancy and birth professionals give us their picks for new and expecting parents and care providers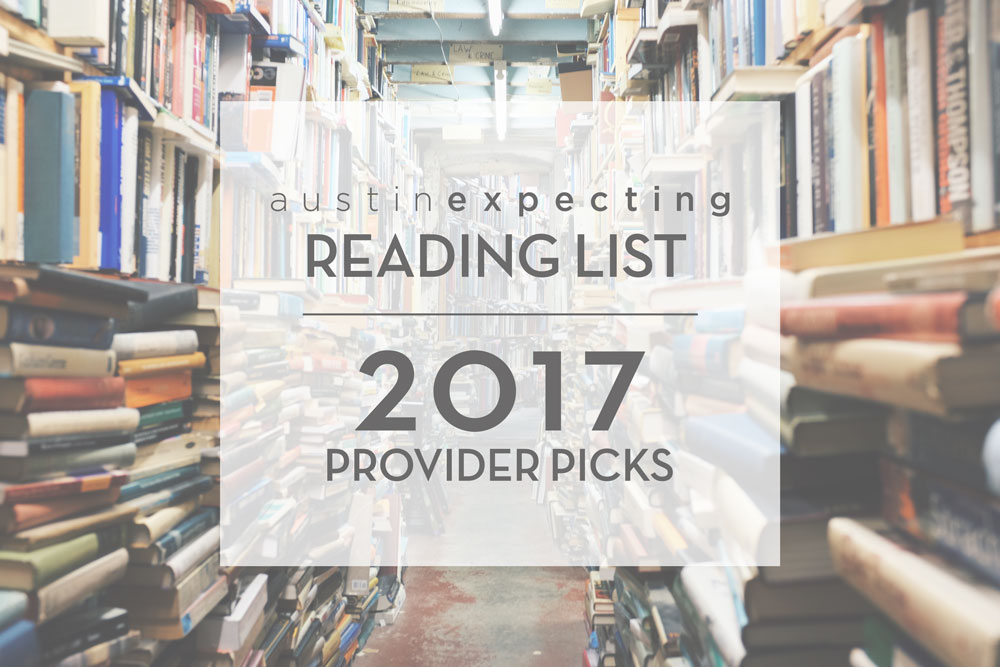 Is it just us, or does the start of a new year always get you itching to roll out a fresh new reading list? For new and expecting parents, for those planning for pregnancy, for caregivers and all those professionals working in the birth community, serving pregnant women and families, helping them through pregnancy and into parenthood, we have curated a perfect list of recommended reading to kick off your 2017. These provider picks come to you directly from Austin's professionals in pregnancy, birth, breastfeeding, parenting, health and wellness. From fertility to early childhood development, we've got it covered.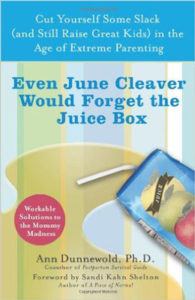 Even June Cleaver Would Forget the Juice Box: Cut Yourself Some Slack (and Still Raise Great Kids) in the Age of Extreme Parenting
Who Should Read: Expecting parents, all moms and dads (no matter how many kids you have)
Society has created such high parenting standards, and expectations of what it means to be a good mom, that are simply not realistic. This often leaves moms (and fathers) with high anxiety and constant self-blame. They never feel good enough. Dunnewold suggests a new parenting paradigm, in which moms learn to let go of the quest for perfection. She shows moms how to replace internal monologues of self-criticism with positive mantras, and coaches moms to aim for a realistic balance. I highly recommend this book because it provides practical information and tools for parents to help find balance in the needs vs. wants of parenting. With postpartum depression being the #1 complication of childbirth, and postpartum anxiety on the rise, it's critical to minimize the guilt, self-blame and inadequacy that so many moms experience.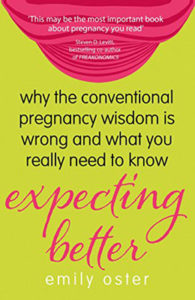 Expecting Better: Why the Conventional Pregnancy Wisdom is Wrong–and What You Really Need to Know
Recommended by: Phyllis Brasenell, Austin-based prenatal and parenting consultant and creator of The Babymoon Retreat.
Who Should Read: Expecting moms and as well as birth professionals
Emily Oster is an economist and first time mother thats's totally bewildered by the scary list of pregnancy "rules" (like not drinking coffee, steering clear of deli meats, not cleaning your cat's litter box, etc.) and even more bothered to learn many of these recommendations aren't based in solid evidence. Oster decides to set out to use her skills in analyzing data to better understand typical pregnancy recommendations. Why I recommend it: so much of pregnancy is riddled with anxiety and often times women are making choices out of fear versus information, but this book empowers readers with objective numbers so that they can make informed decisions. It's a read that's super enlightening, funny and will give moms-to-be peace of mind and professionals a great resource for information.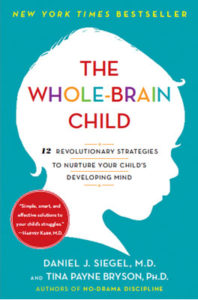 The Whole-Brain Child: 12 Revolutionary Strategies to Nurture Your Child's Developing Mind
by Daniel J. Siegel and Tina Payne Bryson
Recommended by: Kirsten Brunner, MA, Licensed Professional Counselor, married mother of two boys in Austin, Texas, and owner of the blog and workshop series Baby Proofed Parents
Who Should Read: All parents
Daniel Siegel, MD is a well-know expert in the fields of child development, attachment theory and emotional intelligence. This book gives you all of the tools you need to nurture emotional intelligence and optimum brain health in your children. We hear a lot about the importance of teaching grit, resilience and modern day social savvy to our children. I don't know about you, but this feels like a lot of pressure! This book gives practical (and easy) suggestions for helping your kids develop healthy emotional intelligence. Daniel Siegel has been working and teaching in the field of child development for a long time and knows his stuff! When you read his books, you not only become a better parent, you become a better person.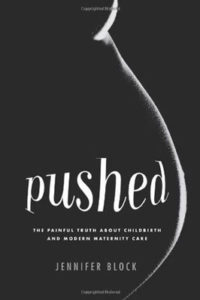 Pushed: The Painful Truth about Childbirth and Modern Maternity Care
Recommended by: Becky Core, Professional Austin Birth Doula and owner of Labor is Love, providing prenatal, labor, and postpartum support
Who Should Read: Expecting mothers and fathers
Describes possible reasons for trends of modern maternity care in America. Care providers are presented with challenging legal dilemmas which, can impact the outcome of a woman's birth experience. Block educates readers on the history of managed birth, interventions, cesarean births, and much more. Expecting mothers and fathers should read Pushed to educate themselves on the many options, and potential risks, of various scenarios they may be presented with during labor and birth.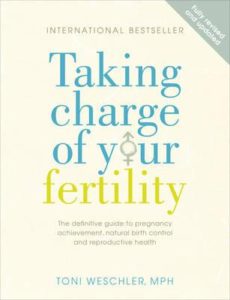 Taking Charge of Your Fertility
Recommended by: Colleen Mikeska, owner of Woman Craft, is a holistic birth doula, massage therapist and placenta encapsulation specialist
Who Should Read: All females who want to better understand their body, their fertility signs and their gynecological health
Taking Charge of Your Fertility will help you do just that!  Whether you're trying to become pregnant or avoid pregnancy, this book is enormously informative and easy to read. It teaches the Fertility Awareness Method which offers safe, effective and natural birth control, along with a way to easily learn and track your fertile signs before trying to become pregnant. Not only is the Fertility Awareness Method highly effective, it's also free, has no negative side effects and will lead you to better understand your body!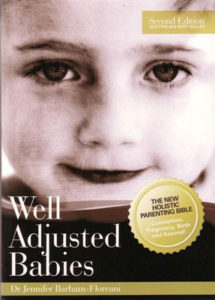 Well Adjusted Babies: A Chiropractic Guide for Holistic Parenting
by Dr. Jennifer Barham-Floreani
Recommended by: Dr. Katherine Melot, lead clinician at Vibrant Life Chiropractic and Coaching, is a Board Certified Doctor of Chiropractic who specializes in Pregnancy and Pediatric Chiropractic Care
Who Should Read: Moms, dads, birth professionals & anyone interested in learning about holistic birth and parenting
This book offers a blend of practical and evidenced based holistic advice for pre-conception, pregnancy, and childhood. Dr. Barham-Floreani interweaves her own personal stories with easy to read information about topics such as fertility, breastfeeding, first foods, building your child's immune system and so much more!
I recommend this book as a go-to resource for any parent wanting to create a healthier and more natural lifestyle for their family. It is a comprehensive, concise, and evidenced based book that can be referred to over and over again as your child grows and changes through the many stages of life.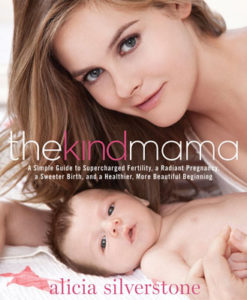 Recommended by: Alex Winkelman Zeplain, owner of Tribe offering services and classes designed for Mom to practice whole and healthy living
Who Should Read: Expecting moms
In The Kind Mama, Alicia Silverstone, with the help of  obstetricians, midwives, nutritionists, holistic health counselors, and others, has created a comprehensive and practical guide empowering women to take charge of their fertility, pregnancy, and first 6 months with baby. This book was my bible during my pregnancy, I literally carried it everywhere I went. I was not thrilled with my OB experience, and this book turning everything around for me. I learned so much about pregnancy, birth, products, new life as a mother, and about baby that all aligned with my values. This book left me feeling empowered to make the best decisions and plan for me and my new family.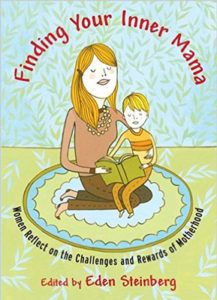 Finding Your Inner Mama: Women Reflect on the Challenges and Rewards of Motherhood
Who Should Read: New moms
This book is for early motherhood and offers a collection of stories written by psychologists, artists, and spiritual teachers on the inner experience of being a mother. The content is so reassuring and honest, and gives new moms a sense of peace to know that other strong women have struggled with early motherhood!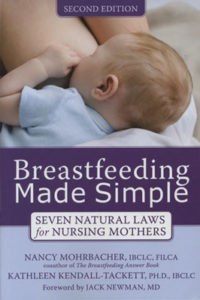 Breastfeeding Made Simple: Seven Natural Laws for Nursing Mothers
by Nancy Mohrbacher and Kathleen Kendall-Tackett, PhD, IBCLC
Recommended by: Naya Weber, a wife and mom, and a Certificated Lactation Educator and Counselor working towards becoming an International Board Certified Lactation Consultant. In her spare time, she blogs about breastfeeding, motherhood, and style at Lactivist in Louboutins, and is an executive board member for the Central Texas Breastfeeding Coalition
Who Should Read: Expecting women who plan on breastfeeding their baby and their partners, regardless of whether it's the first baby or fifth baby
This was one of my favorite books to read while pregnant with my second child. I enjoyed reading it because it provided straightforward evidence-based information on breastfeeding. It deals with topics from low milk supply to pumping and milk storage to introducing solid foods. While this book is chock full of great information, it works beautifully in conjunction with in-person breastfeeding support. Applying what I had learned in the book to real life with the help of a skilled breastfeeding support professional was crucial – the AHA! moments were priceless!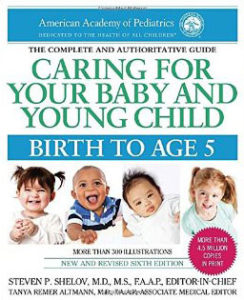 Caring for Your Baby and Young Child, 6th Edition: Birth to Age 5
by American Academy of Pediatrics
Recommended by: Beth Knapp, Austin mother and founder/owner of Mama Bird Box providing monthly subscription boxes for expectant mothers with curated goodies for each month of pregnancy
Who Should Read: New moms and dads
This is a no nonsense book about caring for you child. The first half tells you what your baby's milestones should be and how to best care for them and engage with them at each age. The second half of the book is a glossary of common illnesses. The advice I give to new parents is to stay far away from the internet because you will only hear the worst or feel like the worst parents by comparison. This resource tells you almost everything you need to know and is a great reference for information on fevers, rashes, and knowing that it's fine that your baby isn't walking at 14 months.
Austin Expecting is Austin's most exhaustive prenatal, birth and postpartum resource directory. Find all your pregnancy care and service providers in our comprehensive directory. Stay up to date with all the goings on for expectant moms with our events calendar. Connect with Austin moms and providers by following our blog. The advice and opinions on this website are for informational purposes only. Do not use this information against the advice of your medical practitioner. Always consult your doctor or practitioner for any health-related issues you may be experiencing.