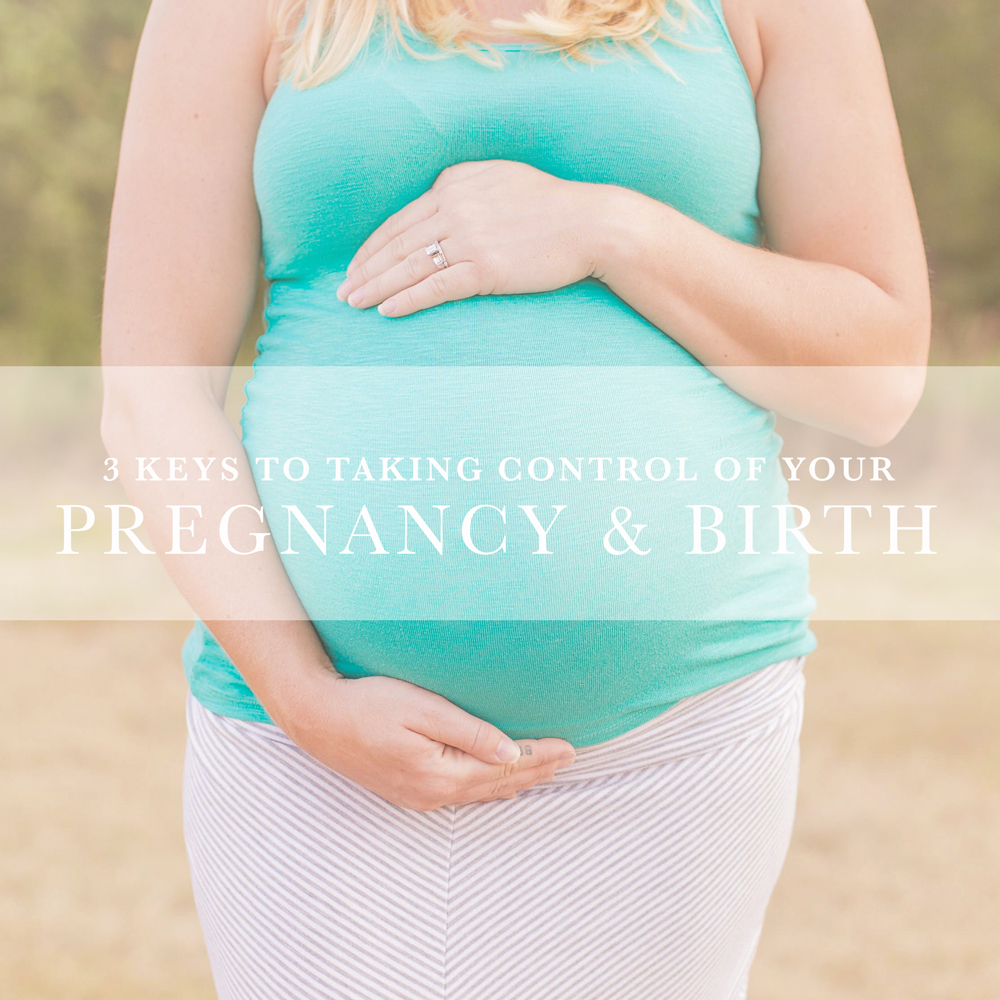 3 Keys to Taking Control of Your Pregnancy and Birth
1)  When you Know Better, You Do Better; Consider Childbirth Education Classes
Congratulations on your family's pregnancy. It is such an exciting time for everyone.
Let the advice-giving begin!
Now that you're expecting, everyone you know will likely have something to say, advice to give, or an opinion to share. Phrases you thought you would never hear in your life begin to populate every conversation. "Just do what you're told, and you'll be fine." Or "It's all about the epidural." Although these suggestions may seem harmless, they tend to perpetuate a belief that someone else is and should be in control of your birth.
Education is key
One of the ways to combat this idea and empower yourself to take control of your pregnancy is by educating yourself. Remember, this is your birth story; it began the moment you saw your pink plus. You owe it to yourself and your partner to dedicate the time to attend a birth class that suits your needs. There are many out there to choose from, and finding a class that speaks to you will be hugely beneficial. I, of course, always recommend HypnoBirthing, but there are various other sound methods available. It is your body, your birth, and you're in charge of educating yourself.
Not all pregnancies, bodies, babies and births are the same and should not be treated as such. And, therefore, there are lots of options when it comes to childbirth education.
HypnoBirthing vs. Bradley Method vs. Lamaze vs. Birth Boot Camp
So, you've officially decided to take a birthing class. Now what? Or really, when? Who? How long? It's daunting. How do you choose the right one? Below is a brief comparison of some of these classes to help get you started.
HypnoBirthing
5-week course
Extensive birth education
Book, CD's and workbook
Relaxations in every class and 2 take home CD's to help achieve relaxation after class concludes each week
Birth affirmations
Birth visualizations
Breastfeeding
Geared toward any type of birth in any setting
The Bradley Method
12-week course
Birth education
Husband-Coached
130-page workbook
Breastfeeding
Geared toward natural birth
Lamaze
Online education
Birth education
Geared toward natural birth
Birth Boot Camp
10-week course
Available online and in a classroom setting
170-page workbook
Field manual
Weekly links to additional reading
Breastfeeding
Based on, and developed by, military personnel
Geared toward natural birth
This is a rough overview of what each method entails. I would encourage you to further explore those that resonate with you, and then go for it. Choose a class, and take away from it all you can.
2.) Ask All the Questions, Explore All the Options
It's your birth story
When it comes to where and how and who delivers your baby, there are quite a few options to consider. I want you to visualize your birth story from start to finish. It may be challenging, but you owe it to yourself, your partner, and your baby to see it through and think about some of the big questions. These are some key points to observe:
Who is present?
Where does your birth take place?
What type of medical intervention is expected or wanted?
What are you doing during labor?
Do you have a doula present?
Each of these equally important elements will determine what you expect to happen, and what and who leads your birth and your care, during and after. Combine all of these aspects, and you have a good portion of your birth plan.
The answers to these questions will dictate the model of care you should seek and inform your choice of care provider. I would implore you to research your care providers extensively before settling on one.
Care provider expectations
With your provider, you should have the opportunity to express your desires for your birth and the time to address any concerns. After explaining your birth plan, you should feel fully supported. Ask yourself whether you feel that your provider is willing to nurture you throughout pregnancy, mentally and physically?
Do you feel that you can ask all the questions you have and get those questions answered fully?
You can and should also be able to discuss your expectations for after-labor and newborn care. Sometimes we can get tunnel vision when it comes to pregnancy and the delivery, and we forget that there are some immediate decisions that must be made soon after birth.
Circumcision?
Vaccines?
Eye cream?
Breastfeeding?
Immediate Bathing?
Skin to Skin?
Bottles?
Pacifier?
These are all big decisions to make. With regard to your care provider, you should make the decisions that are best for your family. Friends and family members may not always agree with your choices, but that's okay. You and your partner, together with your provider, will determine the best care for you and your newborn.
3.) Choose Your Tribe Wisely
It's worth noting that the people you choose to surround yourself with during your pregnancy, labor, and birth will be important.  It's possible that some of the people in your life will disagree with some of the decisions you make about your pregnancy. Ideally, all those who you keep close to you will offer the following:
Joyous and sincere support
Encouragement
A feeling of peace
Lots of love
Excitement for your journey
Surround yourself with those who love and support you
It can be difficult to openly discuss your birth plan, especially with someone who discounts or disregards your wishes. Your birth plan includes private and sensitive decisions made between you and your partner. You have worked together to decide what is best for your family, and the decisions are very personal. It can be devastating to hear disagreement from someone you care about regarding those wishes. You may face this type of opposition from people who are well intentioned. But, well intentioned or not, these differences of opinion and/or disagreements can be hurtful to a new mom.
Draw a Boundary with Those Who:
Present dated research to disagree with your plans
Are rude or dismissive in their tone when addressing you
Speak condescendingly to you or about you
Claim that they "know" what is going to happen to you and your pregnancy
It happens. These decisions are intensely personal, and someone will inevitably say something that will rub you the wrong way. Make note of it and remember that, perhaps, this person does not belong at your birth. A laboring mom is susceptible to suggestion. So, when an unsupportive person brings their negativity, it can impact the whole birth process.
Surrounding yourself with heartening and purposeful people will make your pregnancy, labor and birth more comfortable and enjoyable.
Having a baby is a wonderful and memorable occasion. My hope for you is that you find a supportive care provider who nourishes you, a birthing environment that feels welcoming, and peaceful and a calm, relaxed and happy birthing day.
Jenny Dombroski of HypnoBirthing of Central Texas is one of Austin's few providers of HypnoBirthing childbirth classes in Austin and the surrounding areas. Jenny earned a Bachelor of Science in Family and Child Development with a minor in Psychology from Texas State University.  The mother of two young children, she has served Austin and the surrounding areas as a childbirth educator for more than three years.
To learn more about Jenny, check out: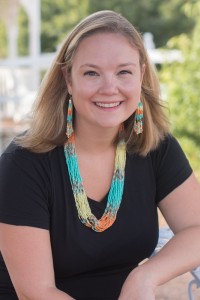 Jenny Dombroski, By Jenny Dombroski, HBCE, BS, Family and Child Development
Hypnobirthing of Central Texas
Austin, TX
512-743-1871
jennydombroski@yahoo.com
Facebook: @HypnobirthingTexas
The advice and opinions expressed here are those of the contributing author and do not necessarily represent the opinions of Austin Expecting. Please consult with your medical care providers regarding any medical decisions.